The emergence of facilities management and Public Private Partnerships (PPP) is making it vital for occupiers, developers and construction teams to consider how much a building will cost to occupy. This can be as much as 10 times the capital cost over a 25-year lifespan.
Life Cycle costing is intensifying within the construction industry. Its growing recognition is multi-faceted but implications from the Treasury Report on Cost Benefit Analysis, client requirements for total cost throughout a building's life and the ever-increasing influence of BIM are significant factors.
By having a better understanding of ongoing overheads, along with future environmental and social costs of their assets allows a business to plan more accurately and have a better appreciation of their impact on the world around them.
Our people led by Director Lawrie Saegers have an in-depth understanding of all aspects of lifecycle costing, helping you effectively plan your asset's future.
What are the benefits of Whole Life Costing for companies?
encouraging analysis of business needs and communication of those to the project team;
optimising the total cost of ownership/occupation by balancing initial capital and running costs;
ensuring risk and cost analysis of loss of functional performance due to failure or inadequate maintenance;
promoting realistic budgeting for operation, maintenance and repair;
encouraging discussion and recording of decisions about the durability of materials and components at the outset of the project;
providing data on actual performance and operation compared with predicted performance for use in future planning and benchmarking.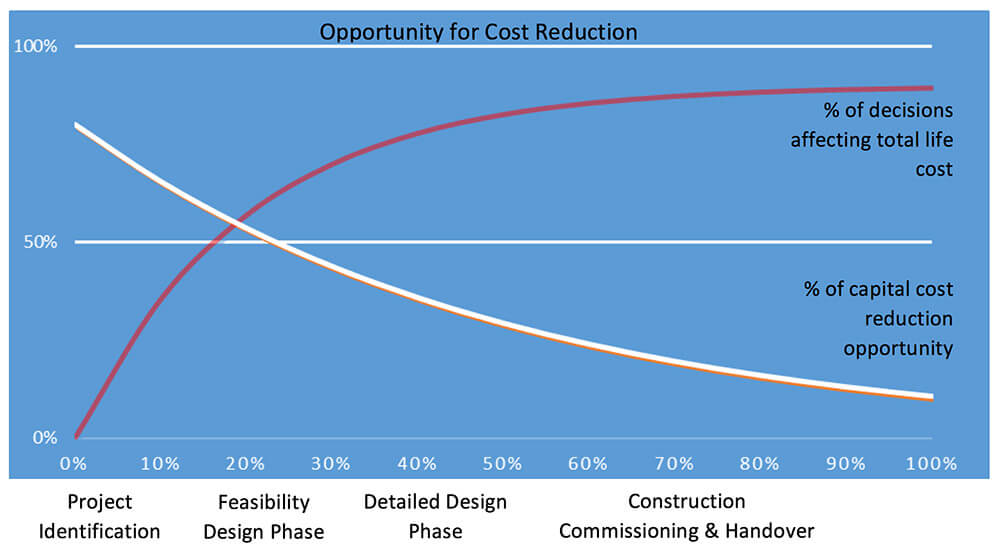 Delivering Intelligent Cost Solutions
with remarkable results.