Region: Dunedin
Date: 2023
Approximate Value: TBC
Rawlinsons have been appointed Lead QS / Estimator for this exciting new build project for the University of Otago. To address the demand driven by the impact of the new SDHB Dunedin Hospital Project, and the forecast future demand for first-year student accommodation, work has started on a new college for Te Rangi Hiroa. With a floor area of approximately 15,000m2, the project will have strong environmental credentials and a 5 Star Green Star rating. When complete the college will include:
• 450 Beds
• Staff accommodation
• Office space
• Dining area/kitchen facilities
• Library
• Music room
• Cinema room
• Bar
• Gym
• Teaching/learning space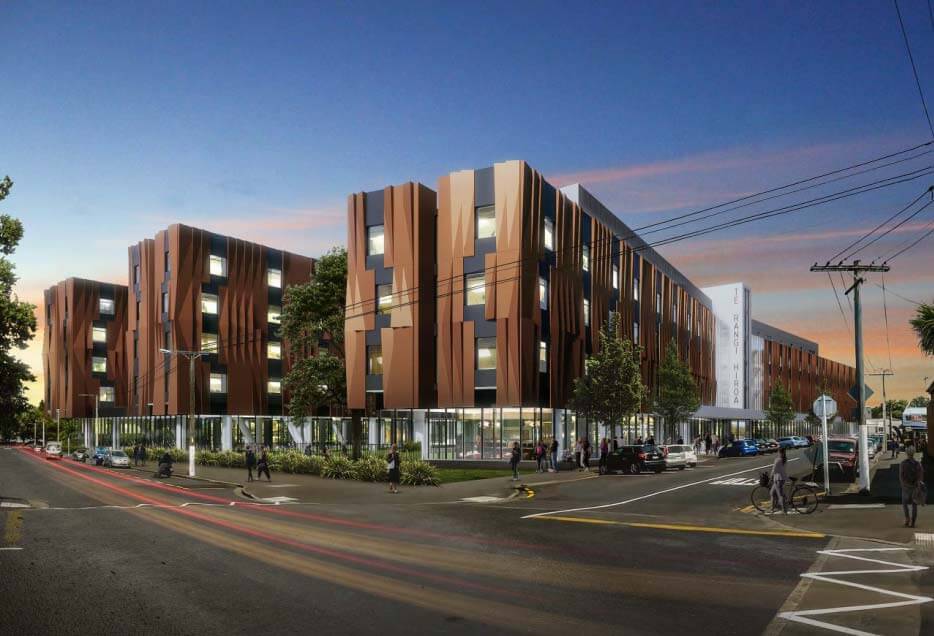 Securing the right resources at the right time for the best price is key to delivering projects on time and within budget.