Region: Christchurch
Date: Dec 2019
Approximate Value: $16m
A two-story, 9,000m
2
retail complex; Spotlight will have a 4,500m
2
superstore on the first floor with the ground floor housing two other tenants. The building is steel framed, with precast concrete and Kingspan composite panel wall cladding. The roof is also Kingspan with a glass atrium entrance and a steel covered walkway connecting the existing Harvey Norman complex.
The project is built in 4 stages, with the building split into 3 lengthwise and the 4th stage being the atrium. The photo shows the steel being erected for phases 1 and 2.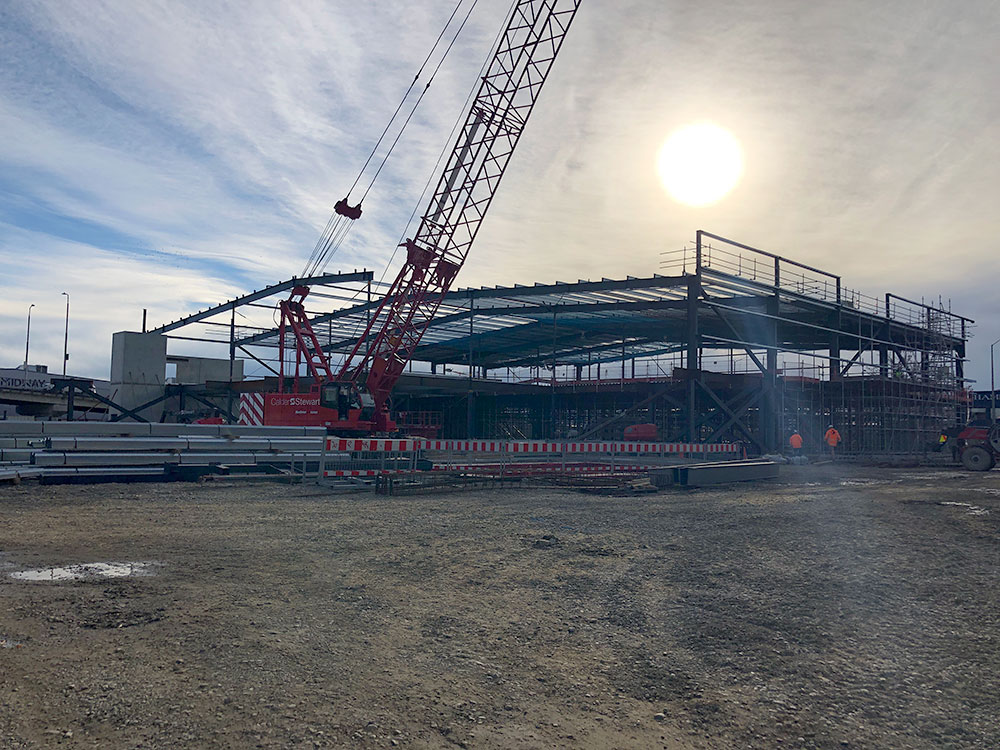 Securing the right resources at the right time for the best price is key to delivering projects on time and within budget.