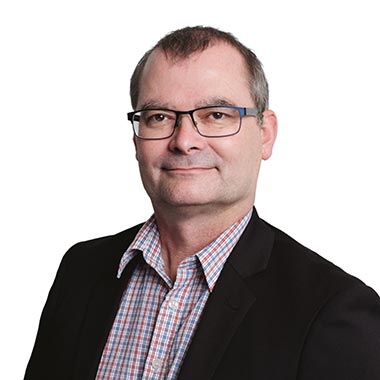 Position: Director
Location: Wellington
Joined: 2003
Qualifications:
MNZIQS, Registered Quantity Surveyor
Grad Certification in Strategic Asset Management (Canberra)
Registered Quantity Surveyor
Patrick has been based in our Wellington office for 15 years and in 2015 was promoted to Regional Manager.
Patrick offers a comprehensive and practical understanding of the construction industry as a whole. He was lead quantity surveyor for the Solid Energy Centre in Westport, Rotorua Energy Events Centre, Hawkes Bay Regional Sports Park and has also been involved in many other sports, civic and public space projects across his years of experience as a quantity surveyor. Patrick specialises in the early initial estimating and cost planning phases of projects and also regularly provides internal peer reviews throughout project lifecycles to ensure our quality assurance standards are upheld.
Specialist Skills:
Cost Management and Control
Team Leader
Estimating, Cost Planning
Project Administration