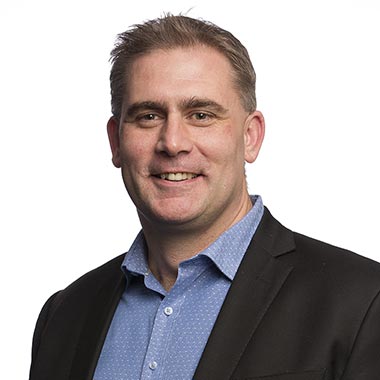 Position: Managing Director
Location: Christchurch
Joined: 2008
Qualifications:
National Diploma in Quantity Surveying
MNZIQS
Member of the NZ Construction Law Society
Since starting his career as a quantity surveyor with a Christchurch based main contractor in 1998, Lawrie has established himself as a focused, enthusiastic and well-respected individual in the property, construction and infrastructure markets throughout New Zealand.
Lawrie has a consistent drive and determination to make projects successful for our clients through the application of a balanced approach to diligent cost management and a steadfast "best for project" mentality. This approach has resulted in Lawrie successfully delivering our services on some of our largest and most diverse projects across many sectors within building and infrastructure. Lawrie is also regularly sought out to provide peer reviews on other major projects and he frequently acts as Engineer to the Contract, providing the necessary independence to that role.
His areas of specialty including the setting and maintaining of realistic budgets from the outset of a project through to completion, building strong stakeholder relationships, advice into procurement strategies and forms of contract for specific projects, due diligence (including internal and external peer reviews and audits) and where required, contract administration and dispute resolution. Through his Engineer to the Contract and risk identification and management experience, Lawrie is well versed in assisting with compiling fair and balanced contracts which are in the best interests of any project.
Although he is born and bred in Christchurch, Lawrie has spent several years living and working in Auckland and in the United Kingdom as a Director and Associate Director of medium-sized quantity surveying and project and cost management companies respectively.
After joining Rawlinsons in 2008, Lawrie was appointed a Director of Rawlinsons in April 2014, based in Christchurch and also leading our national infrastructure team.
Effective 1st September 2019, Lawrie is now our Managing Director and will drive our service delivery on a national basis, supported by our four offices.
Specialist Skills:
Project and Programme Director Roles
Strategic Team Management
Strategic Procurement
Contract Negotiation & Administration
First Principles Cost Planning
Value Management & Benchmarking
Engineer to the Contract
Dispute Resolution
Risk Management
Environmentally Sustainable Design